(Mission, Texas)-Three Mission-area football fields will be the sites of the Texas State 7-on-7 Football Championships Qualifiers on Saturday, June 3rd. Twenty-four teams from the Rio Grande Valley and Laredo will compete for three state qualifying spots for the Dave Campbell's Texas Football State 7-on-7 tournament to be held in College Station on June 22-24th at Veterans Park and Athletic Complex. In the Rio Grande Valley, High School Sports Magazine and T-9 Sports of Port Isabel, Texas will sponsor this year's state qualifier with RGV-SQT director, Tony Guerrero.
The Texas State 7-on-7 Organization is a private organization not associated with either the UIL or the THSCA that promotes the game of football through 7on7 competitions. The governing body for the Organization is comprised of selected coaches from throughout the state of Texas. The State Organization is governed through its Constitution and By-Laws and holds regularly scheduled meetings every January/July in addition to those as directed by the President of the Board. State Qualifying Tournaments (SQT's) are held throughout the state.
The Texas State 7on7 Tournament is divided into three divisions:
Division I consists of teams that compete in 5A or 6A (public) & SPC or TAPPS Division I (private).
Division II consists of teams that compete 4A & 3A-D1 (public) & all other privates.
Division III consists of teams that compete in 1A through 3A-D2 (public)
On Saturday, Division I teams will play at Mission Veterans HS (Bracket B), Kenneth White Middle School (Bracket C), and Mission Tom Landry Stadium (Bracket A) in the annual 2023 Snake Pit Classic beginning with teams reporting by 9:00 a.m. One team from each site will be awarded a state qualifier ticket. (HSSMImages/Ruiz)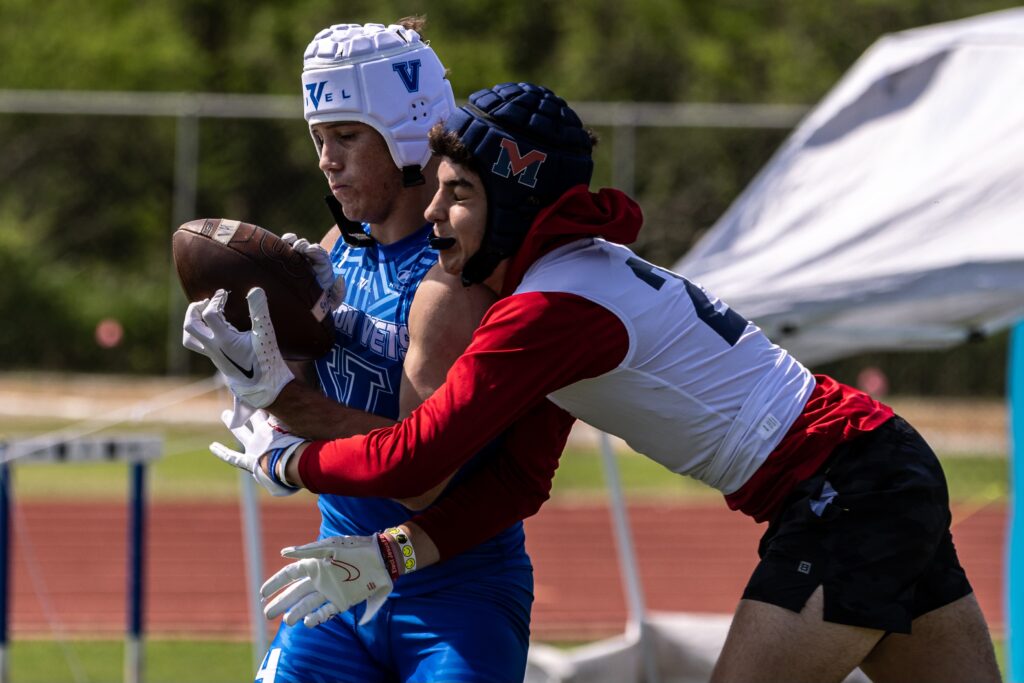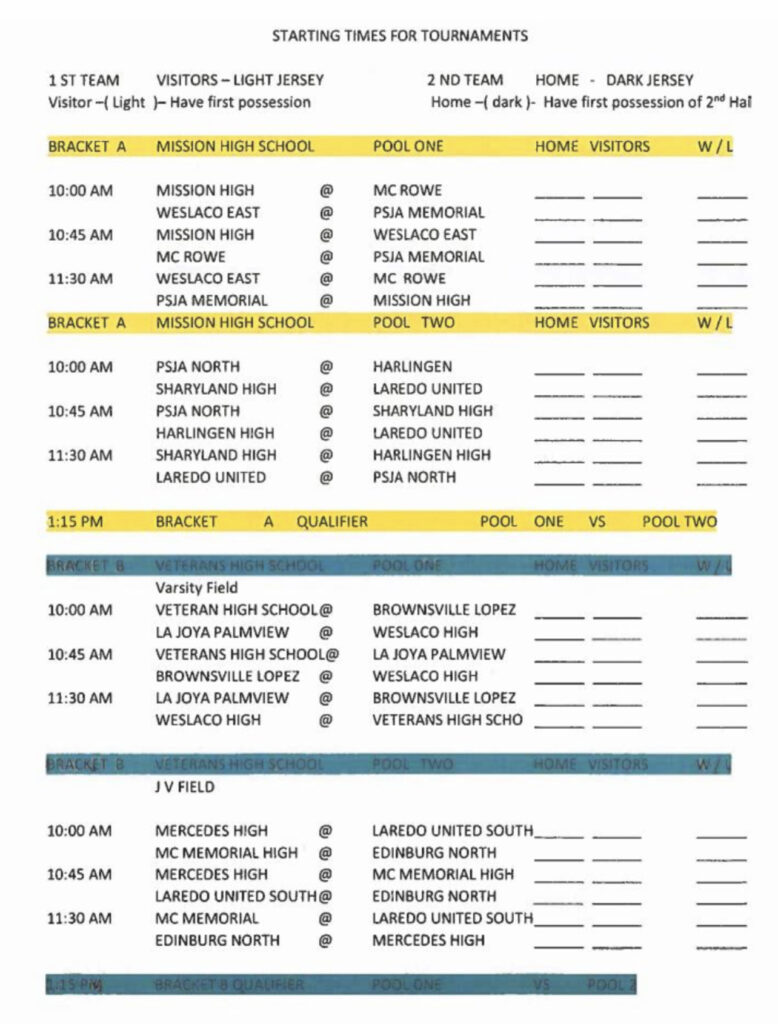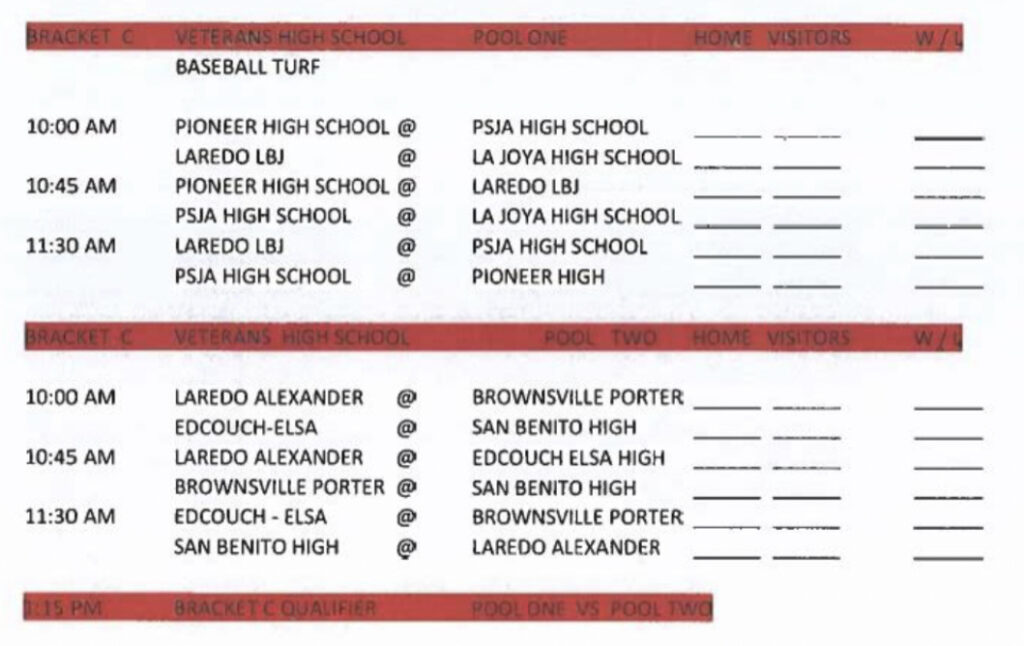 Location Change: Bracket C will be played at Kenneth White Middle School in Mission.